Zip to the gym in our Intrepid Athletes Inside Zip-Up Track Hoodie. Ribbing at the hood and cuffs give this casual yet cool look an added edge that will be sure not to go unnoticed. Pair with our Intricate Navy shorts to highlight the navy embroidered logo above the top-left chest for a put-together workout look.
The Nitty Gritty:
Lightweight and midweight fabric combination

Two side pocket with zip closure

Hood with adjustable drawstring

Slim fit

Cotton/Spandex
Features and Benefits:
Adjustable external drawstrings at the hood that you can loosen or tighten up for increased warmth

Deep pockets are perfect for storing your valuables or if you need a place to warm up your hands during the cooler mornings

The lightweight material offers ample breathability so that you can sport this number before, during and after your workout.
FOUND A CHEAPER PRICE ON A COMPETITORS WEBSITE?
WE'LL BEAT IT BY 5%!
Here at Guru Muscle, we are dedicated to giving our customers the best deal possible without compromising on customer service. If you've found the same item on a competitors website for at least $1 cheaper, We will match that price and take a further 5% off!
No dodgy hidden meanings, just a real 5% price beat!
It's easy to claim your 5% Price Beat Guarantee discount!
Review the criteria below for eligibility, if your product meets these requirements simply fill out the price beat form on any product page and we will review your submission and get back to you within 1 business day!
Competitor products must be:
From a legitimate Australian competitors website
In stock and available now.
At least $1 cheaper than the lowest available Guru Muscle product of the same size and color
Not on sale, clearance or part of a promotion of any kind
Not a membership price offer
Still cheaper once all mandatory shipping and processing fees are included in the total
If you have any questions regarding our Price Beat Guarantee, please contact us and we will be happy to help!
Team
Guru Muscle
TURN THE ITEM YOU HAVE INTO THE ONE YOU WISH TO HAVE!
You could get up to 20% discount or credit
Be a sensible person of our planet. Trade in your eligible item and you could get 20% discount or credit towards your next purchase at Guru Muscle. If your item isn't eligible for credit or discount, we'll recycle it for free. No matter what item and what condition, we can turn it into something good for you, people and the planet. We can make better world together.
It goes on to help!
You may be done with your item, but chances are it still has more to give. If it's in good condition, we'll help it produce to a new product. If not, we'll send it to our recycling partner, so we can save more precious materials and take less from the earth. Good deal for everybody isn't it?
Just mail it back to us.
Trading in your item is as easy as buying a new one. We'll give you a trade-in and shipping instruction with a label to send it off. Or you can bring it to our address. If your item is eligible, you could receive instant credit or discount voucher towards the purchase of a new product. And if it's not, we can send it on to our recyclers.
If you have any more questions or you are not too sure how it works
contact us
and we will guide with trade-in process.
Team 
Guru Muscle
Payment & Security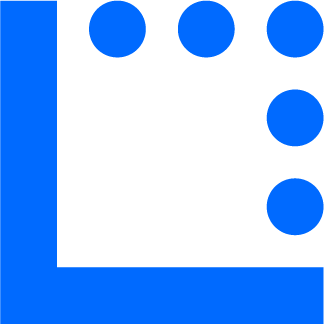 Your payment information is processed securely. We do not store credit card details nor have access to your credit card information.