'Grace' is a Premium Eco-friendly Yoga Mat, designed to be the ultimate yoga companion. 
'Grace' gives you the sweaty grip of a towel and the cushion of a yoga mat, she offers a luxurious and absorbent sueded microfibre surface. The perfect yoga mat for your practice.

'Grace' has an Anti Slip grip to keep poses balanced and reduce slipping even when you work up a sweat.  Instantly improve your practice with 'Grace'.
Eco-Friendly - designed to minimise our environmental footprint:
· Biodegradable Recyclable 100% Natural Tree Rubber
· Non -Toxic - free from Latex Silicone, Toxic Glue, PVC, Chlorine and Phthalates
· Water Based Inks
· Zero odour - no toxic smell 
Product Description:
· Ideal for Balance, Barre, Bootcamp, Dance, Stretch, Pilates and all forms of Yoga Practice - especially Bikram/Hot.
· No more slipping when wet. The mat grips better the more you sweat!
· No towel bunching or moving around during your class
· Extra cushion, stability, and responsive grip to reduce injuries
· Generous size 1730 x 610mm 
· Thickness of 4mm
· Lightweight easy to carry 2.3kgs
· Comes with durable carrying strap
Care Instructions:
Caring for your mat is important but easy - simply wipe down your mat with a damp soft cloth / light sponge or pop into the washing machine separately on gentle cycle in cold water (no bleach) and then hang out to dry. (Do not put in dryer or use any heavy detergent). 
To store your mat when not in use, it is best to wrap your mat with the printed side out, store in a cool, dry place and avoid direct sunlight or heat exposure for long periods of time.
FOUND A CHEAPER PRICE ON A COMPETITORS WEBSITE?
WE'LL BEAT IT BY 5%!
Here at Guru Muscle, we are dedicated to giving our customers the best deal possible without compromising on customer service. If you've found the same item on a competitors website for at least $1 cheaper, We will match that price and take a further 5% off!
No dodgy hidden meanings, just a real 5% price beat!
It's easy to claim your 5% Price Beat Guarantee discount!
Review the criteria below for eligibility, if your product meets these requirements simply fill out the price beat form on any product page and we will review your submission and get back to you within 1 business day!
Competitor products must be:
From a legitimate Australian competitors website
In stock and available now.
At least $1 cheaper than the lowest available Guru Muscle product of the same size and color
Not on sale, clearance or part of a promotion of any kind
Not a membership price offer
Still cheaper once all mandatory shipping and processing fees are included in the total
If you have any questions regarding our Price Beat Guarantee, please contact us and we will be happy to help!
Team
Guru Muscle
TURN THE ITEM YOU HAVE INTO THE ONE YOU WISH TO HAVE!
You could get up to 20% discount or credit
Be a sensible person of our planet. Trade in your eligible item and you could get 20% discount or credit towards your next purchase at Guru Muscle. If your item isn't eligible for credit or discount, we'll recycle it for free. No matter what item and what condition, we can turn it into something good for you, people and the planet. We can make better world together.
It goes on to help!
You may be done with your item, but chances are it still has more to give. If it's in good condition, we'll help it produce to a new product. If not, we'll send it to our recycling partner, so we can save more precious materials and take less from the earth. Good deal for everybody isn't it?
Just mail it back to us.
Trading in your item is as easy as buying a new one. We'll give you a trade-in and shipping instruction with a label to send it off. Or you can bring it to our address. If your item is eligible, you could receive instant credit or discount voucher towards the purchase of a new product. And if it's not, we can send it on to our recyclers.
If you have any more questions or you are not too sure how it works
contact us
and we will guide with trade-in process.
Team 
Guru Muscle
Payment & Security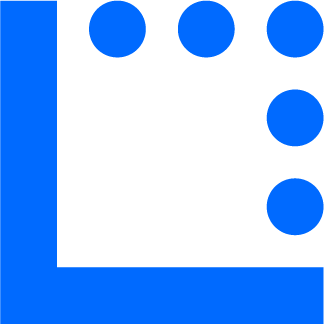 Your payment information is processed securely. We do not store credit card details nor have access to your credit card information.