Your drink bottle shouldn't be the thing slowing you down. The Hydra Bottle was designed specifically with this in mind with the end result being a stylish yet incredibly user-friendly bottle.
Solid colour finish. You generally cannot see the water inside the bottle.
2.2 litre capacity
BPA & DEHP free
Manufactured from high-quality durable plastic
Hydra Quick Flip Cap
100% leakproof
High flow drink opening
Distinctive solid finish
We currently offer free shipping for the following countries:

Australia & New Zealand - Orders over $59 AUD ($99 for express shipping)

USA / Canada / Asia*- Orders over $149 (international express shipping)

*Only the following Asian countries qualify for this offer: China, Taiwan, Japan, South Korea, Malaysia, Singapore, Thailand, Vietnam & India

 

WHEN WILL MY ORDER BE SHIPPED OUT?


Your order will be shipped out within 2 business days. We usually get most orders out within the next business day of your purchase

ARE THE BOTTLES DISHWASHER SAFE?

You can wash it in your home dishwasher on cold cycle, although we recommend hand-washing it to avoid any potential scratches or damage to your bottle. We simply half fill the bottle with warm, soapy water and give it a good shake. Rinse out properly and your bottle is ready to be used again.

WHAT ARE THE BOTTLES MADE OUT OF?

Our bottles are made from PETG food-grade plastic (BPA free).

DO YOU NEED TO WASH THE BOTTLE BEFORE USE?

Yes, please hand wash your bottle with soapy water then rinse thoroughly before use.

CAN THE BOTTLES HOLD HOT WATER?

Our bottles are made to hold tap and chilled water only and cannot withstand hot temperatures.

CAN THE BOTTLES BE PUT IN THE FREEZER?

Please do not put your Hydra Bottle in the freezer as it subjects the bottle to extreme temperature cycles which can weaken the plastic. If you like your water cold we recommend placing it in the fridge or alternatively putting ice into the water when you fill it up.

CAN I GET A REFUND IF I DROP MY HYDRA BOTTLE AND IT BREAKS?

Due to the size and weight of the bottles, they may not withstand large drops. Please take special care of your bottle to ensure its longevity, as refunds will not be given for bottles that have been dropped

 
FOUND A CHEAPER PRICE ON A COMPETITORS WEBSITE?
WE'LL BEAT IT BY 5%!
Here at Guru Muscle, we are dedicated to giving our customers the best deal possible without compromising on customer service. If you've found the same item on a competitors website for at least $1 cheaper, We will match that price and take a further 5% off!
No dodgy hidden meanings, just a real 5% price beat!
It's easy to claim your 5% Price Beat Guarantee discount!
Review the criteria below for eligibility, if your product meets these requirements simply fill out the price beat form on any product page and we will review your submission and get back to you within 1 business day!
Competitor products must be:
From a legitimate Australian competitors website
In stock and available now.
At least $1 cheaper than the lowest available Guru Muscle product of the same size and color
Not on sale, clearance or part of a promotion of any kind
Not a membership price offer
Still cheaper once all mandatory shipping and processing fees are included in the total
If you have any questions regarding our Price Beat Guarantee, please contact us and we will be happy to help!
Team
Guru Muscle
TURN THE ITEM YOU HAVE INTO THE ONE YOU WISH TO HAVE!
You could get up to 20% discount or credit
Be a sensible person of our planet. Trade in your eligible item and you could get 20% discount or credit towards your next purchase at Guru Muscle. If your item isn't eligible for credit or discount, we'll recycle it for free. No matter what item and what condition, we can turn it into something good for you, people and the planet. We can make better world together.
It goes on to help!
You may be done with your item, but chances are it still has more to give. If it's in good condition, we'll help it produce to a new product. If not, we'll send it to our recycling partner, so we can save more precious materials and take less from the earth. Good deal for everybody isn't it?
Just mail it back to us.
Trading in your item is as easy as buying a new one. We'll give you a trade-in and shipping instruction with a label to send it off. Or you can bring it to our address. If your item is eligible, you could receive instant credit or discount voucher towards the purchase of a new product. And if it's not, we can send it on to our recyclers.
If you have any more questions or you are not too sure how it works
contact us
and we will guide with trade-in process.
Team 
Guru Muscle
Payment & Security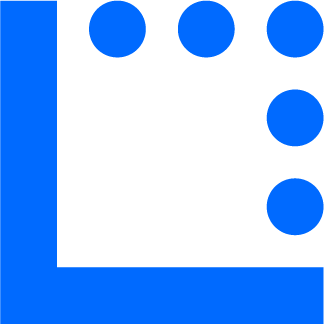 Your payment information is processed securely. We do not store credit card details nor have access to your credit card information.